Christmas Carols – Musical Entertainment
All our entertainment perform uptempo Christmas songs designed to lift the spirits and get everyone into the swing of Christmas.
The Christmas Wishes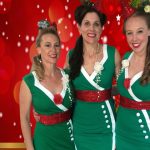 The Christmas Wishes are a bubbly trio specializing in 1940′ s style close harmony vocal music alla the Andrews Sisters.
The Christmas Wishes brings that special magic that only close harmony can bring. Accompanied by classy backings, these songbirds also sing acapella. Rehearsed to perfection these gals are well seasoned and costumed well.
---
Swing Sisters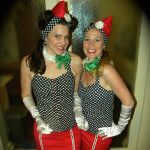 Stylishly femine, these 2 songbirds sing acapella or accompanied by classy backings with a combination of songs of christmas and familiar spirited songs. Either roving or floor show, guaranteed to get you in the mood!
---
CC & The Elverly Brothers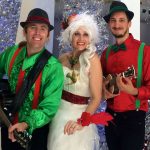 Comical trio, Cristmas Carol and the Cheeky Elverely Brothers will bring about festivity and hilarity with their audienceinteraction and toe tapping Christmas tunes.
---
 Bing & the Gals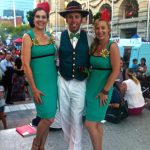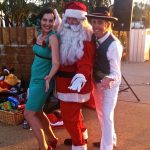 In the style of Bing Crosby and the Andrews Sisters, Bing & the Gals can be either a duo to trio. They sing up tempo  Christmas tunes with backing tracks or guitar. Other fun, contemporary songs are in the repertoire as well. Guaranteed to create a fun atmosphere whether at an office Christmas Party or Christmas celebration. Can perform either roving or with PA.
---
The Candy Canes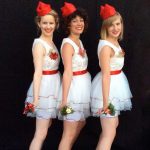 Cute and sweet, The Candy Canes sing uptempo Christmas songs with three-part close harmony. Candy Canes can rove at any event and sing to classy backing tracks.